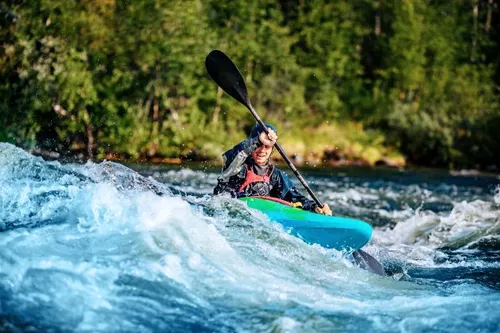 Are you looking for a place to canoe or kayak in central Arkansas?
The Cadron Creek is a convenient, beautiful, and thrilling river to float, located less than an hour from Little Rock. Our most popular section, The Pinnacle Springs Run, is 4.5 miles long and offers a mix of easy and exhilarating class 1 and class 2 rapids. The trip usually takes around 2-3 hours to complete, but you can take as much time as you want and enjoy the whole day on the water. If you prefer a shorter or longer float, we can customize the experience to meet your exact preferences. Simply let us know what you're looking for, and we'll set you up with an unforgettable adventure on the Cadron Creek.
Visit Exclusive Locations
Join us on our Pinnacle Springs Run and witness the stunning beauty of at least three waterfalls. While some of these waterfalls can be viewed from the riverbank, others are hidden just beyond the trees. With multiple locations to explore along the creek, you can truly immerse yourself in the natural state's wonder. Don't miss out on any of the breathtaking sights, and consider hiring one of our guides to ensure you make the most of your experience.
Guided Tours
Fun For The Whole Family
A float trip can be a truly unforgettable experience, and bringing your friends and family along can make it even more special. Not only will you all get to enjoy the stunning scenery together, but you'll also have the chance to bond and create lifelong memories. Whether you're looking to escape the hustle and bustle of everyday life, or just wanting to try something new and exciting, a float trip can provide the perfect opportunity.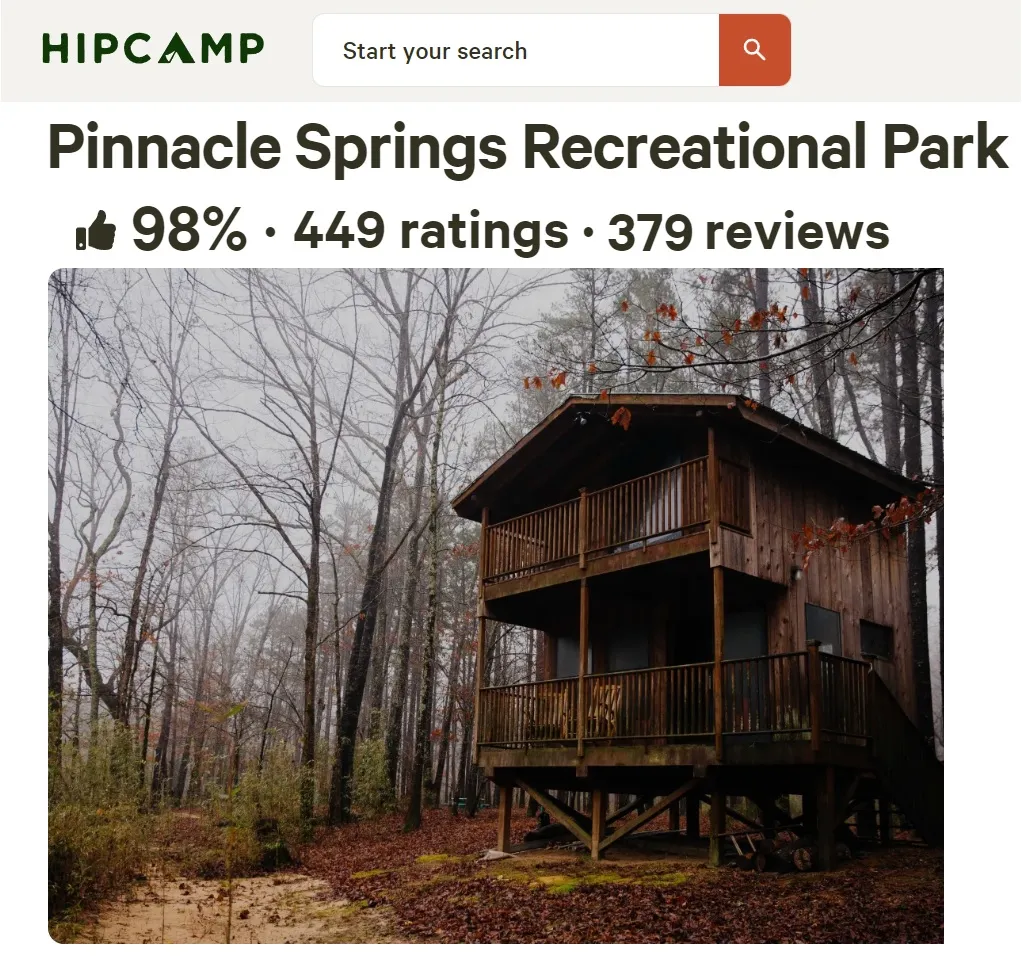 Stay On Our Award Winning Campground
Our guests have voted us the number 1 campground in Arkansas year after year. Thanks to their support, we are now classified as a "Recreational Park" on our Hipcamp booking site. Seriously, read what our customers have to say about us!
See Hipcamp Site