Award Winning Campground
Pinnacle Springs Recreational Park is recognized as one of America's Best Hipcamps and our newest campground -- Batesville Mountain Campground -- offers an exclusive wilderness experience to those who love adventure. Whether you like camping under the stars or staying in one of our cabins we hope you come visit.
Tip: Read the reviews.
Pinnacle Springs Recreational Park
Hiking Trails
We encourage one to wander about the miles of trails that thread across the landscape. You'll visit bluff edge overlooks, plunging waterfalls, springs and even a rock shelter where native Americans once camped. The rock for the trail system at Batesville Mountain Campground was quarried, cut and stacked over an eight year period by just one man: Sparky.
Tip: Ask for a trail map at the gate.
Batesville Mountain Campground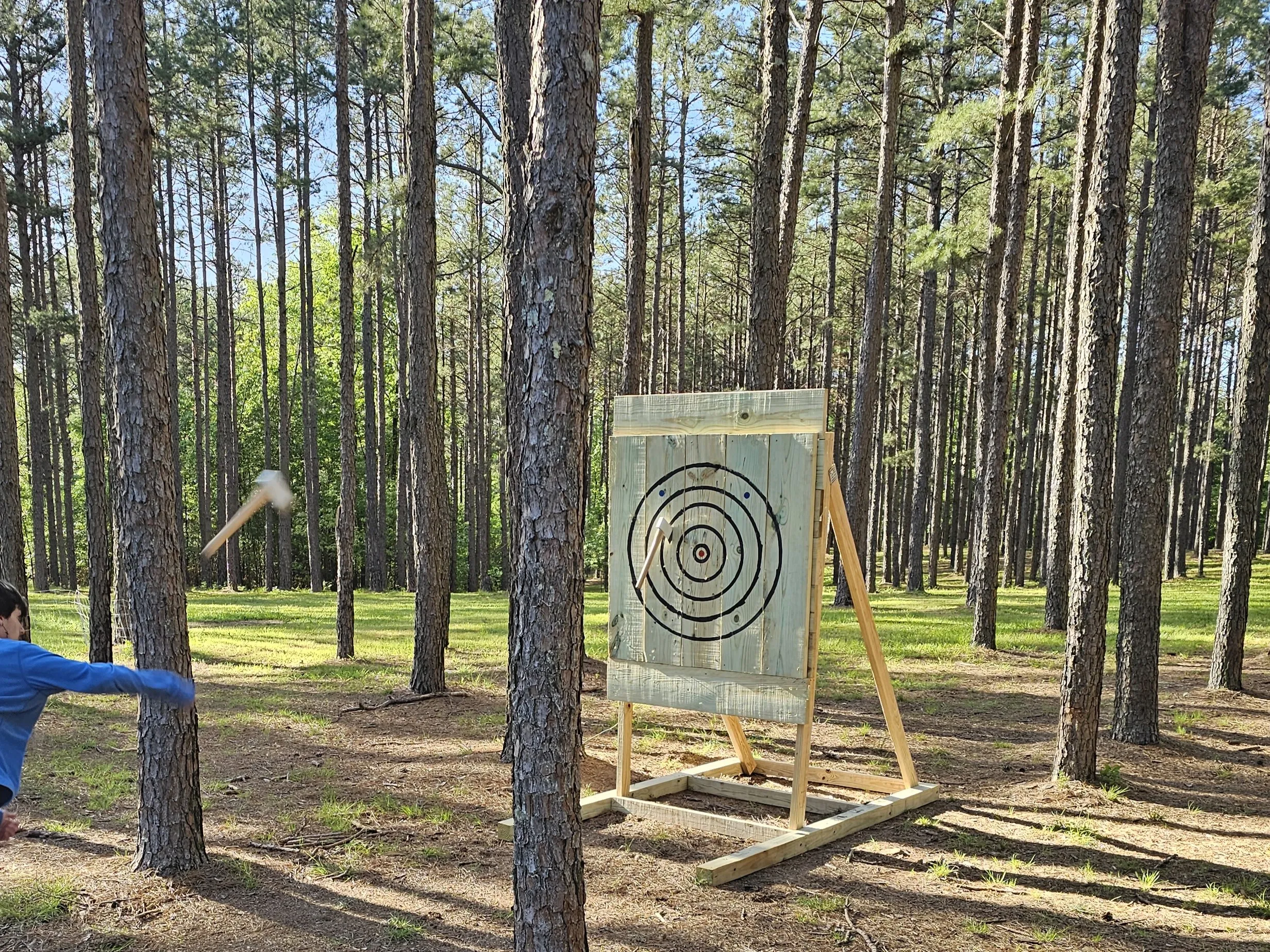 Axe Toss
We've just added competition axe throwing to our amenities at the Cadron Creek. If you didn't think there was enough to do already, here is one more thing to try while you're enjoying our award winning campground!

Swimming, wading, paddling and fishing, bouldering and psicobloc, Ninja course with zipline, Frisbee Golf, forage field, field range chickens and pigs and more....

The 2023 Season Ends Early
With no rain and low water, we're closing reservations for canoes and kayaks early this year. If you want to see highlights from this year's float season, click the button below.
Watch Video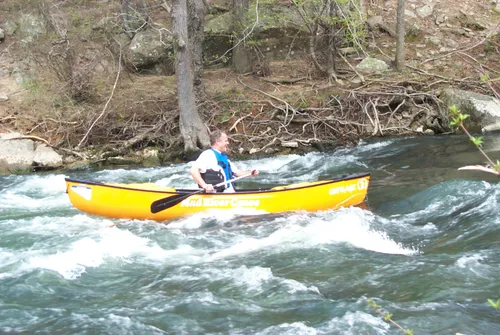 Guided Kayak Tours
The Cadron Creek is a convenient, beautiful, and thrilling river to float, located less than an hour from Little Rock. We are excited to offer customized guided tours with shuttle services that come straight to you. Get out of your house or hotel and immerse yourself in nature! There is no better way to spend a day in central Arkansas.
Guided Tours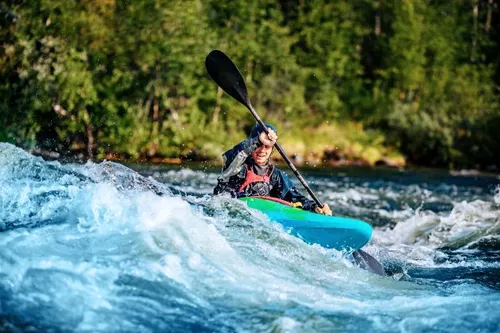 The Pinnacle Springs Run
Our most popular section, The Pinnacle Springs Run, is 4.5 miles long and offers a mix of easy and exhilarating class 1 and class 2 rapids. The trip usually takes about 3 hours to complete depending on the water level and number of stops. Shuttle service is included with your boat rental for this section of the Cadron Creek.
See River Guide