Award Winning Campground
Our guests have voted us the number 1 campground in Arkansas year after year. Thanks to their support, we are now classified as a "Recreational Park" on our Hipcamp booking site. Seriously, read what our customers have to say about us. You'll find our campsite listed under the name: Pinnacle Springs Recreational Park
See Hipcamp Site
Hiking Trails
The Cadron Creek Campground is 100 acres and home to miles of trails with one extending across the river. See springs, bluffs, waterfalls and even a cave that locals refer to as Indian Bluff House. Campers and those renting boats can explore for free, but those without a reservation will need to purchase a day pass.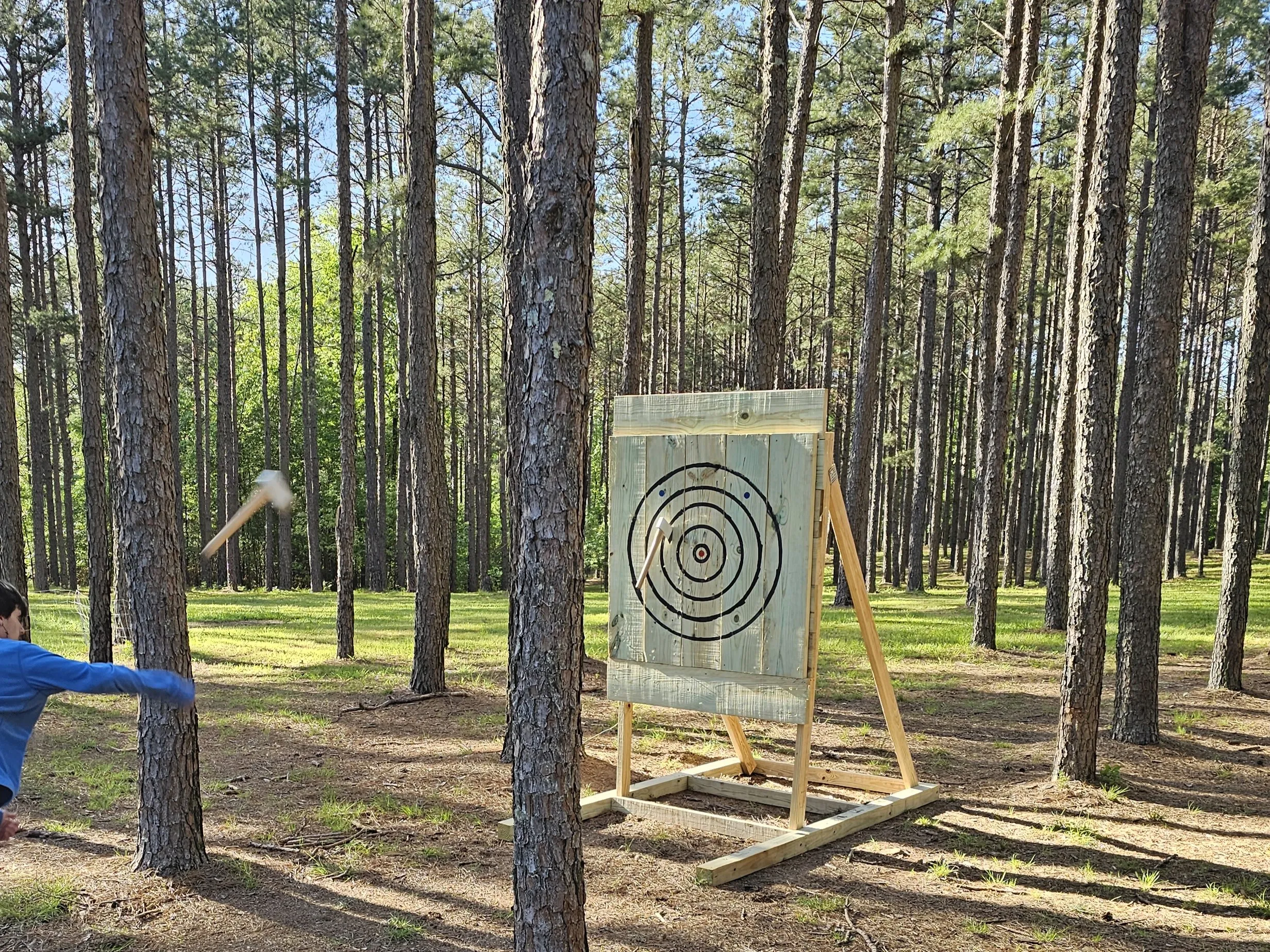 Axe Toss
We've just added competition axe throwing to our amenities at the Cadron Creek. If you didn't think there was enough to do already, here is one more thing to try while you're enjoying our award winning campground!
The 2023 Season Ends Early
With no rain and low water, we're closing reservations for canoes and kayaks early this year. If you want to see highlights from this year's float season, click the button below.
Watch Video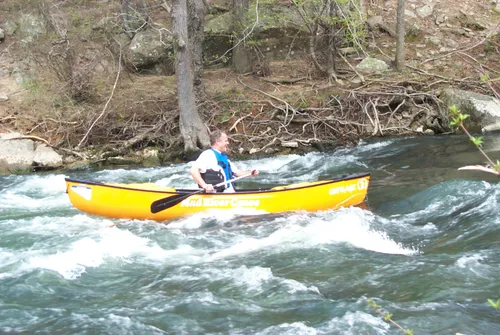 Guided Kayak Tours
The Cadron Creek is a convenient, beautiful, and thrilling river to float, located less than an hour from Little Rock. We are excited to offer customized guided tours with shuttle services that come straight to you. Get out of your house or hotel and immerse yourself in nature! There is no better way to spend a day in central Arkansas.
Guided Tours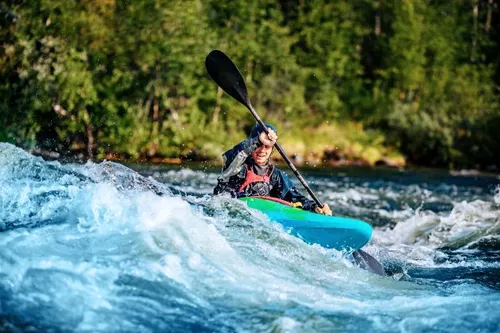 The Pinnacle Springs Run
Our most popular section, The Pinnacle Springs Run, is 4.5 miles long and offers a mix of easy and exhilarating class 1 and class 2 rapids. The trip usually takes about 3 hours to complete depending on the water level and number of stops. Shuttle service is included with your boat rental for this section of the Cadron Creek.
See River Guide