THE 2023 PADDLING PLAY SEASON IS HERE
Fourteen Wonderful Weekends of White-Water
Friday, March 10 - Sunday, June 11
Creekside Camping
Join us for camping all year long. We have RV hookups, a cabin and dozens of private campsites for you and your family or friends. Campsite bookings are made through our Hipcamp account under the name Pinnacle Springs Recreational Park.
See Camping Options
Hiking Trails
The Cadron Creek Campground is 100 acres and home to miles of trails with one extending across the river. See springs, bluffs, waterfalls and even a cave that locals refer to as Indian Bluff House. Campers and those renting boats can explore for free, but those without a reservation will need to purchase a day pass.
Purchase Day Pass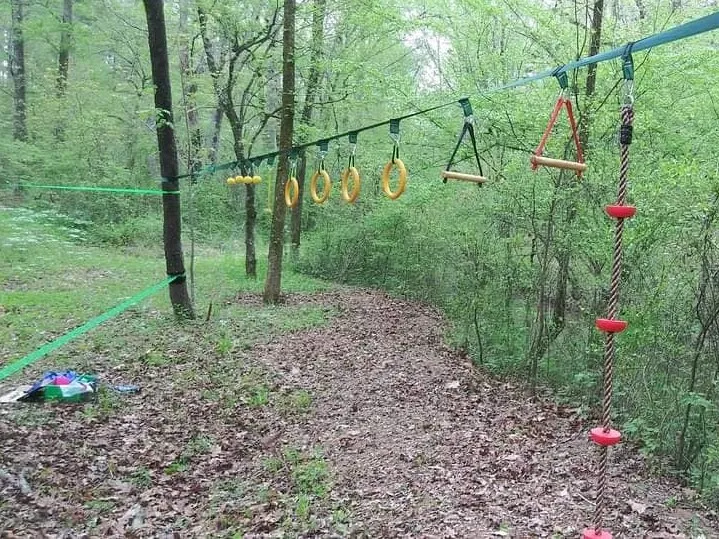 Ninja Course
You will discover all kinds of family friendly activities across the campground like this fun ninja course. Beware, we have many complaints from parents that their children won't stop begging them to return. So make sure you don't let them have too much fun. Nobody needs another creek addict in the family.
Pet Friendly
Bring your pets, but keep them on a leash while walking trails or touring the campground. We have pigs and wild animals on our property that prefer not to be harassed by a loose dog. We want everyone to enjoy their time at the creek, so please do your best to keep your pet from being a nuisance to others. If your pet cannot behave, we may have to ask you to leave and that is the last thing we want to do.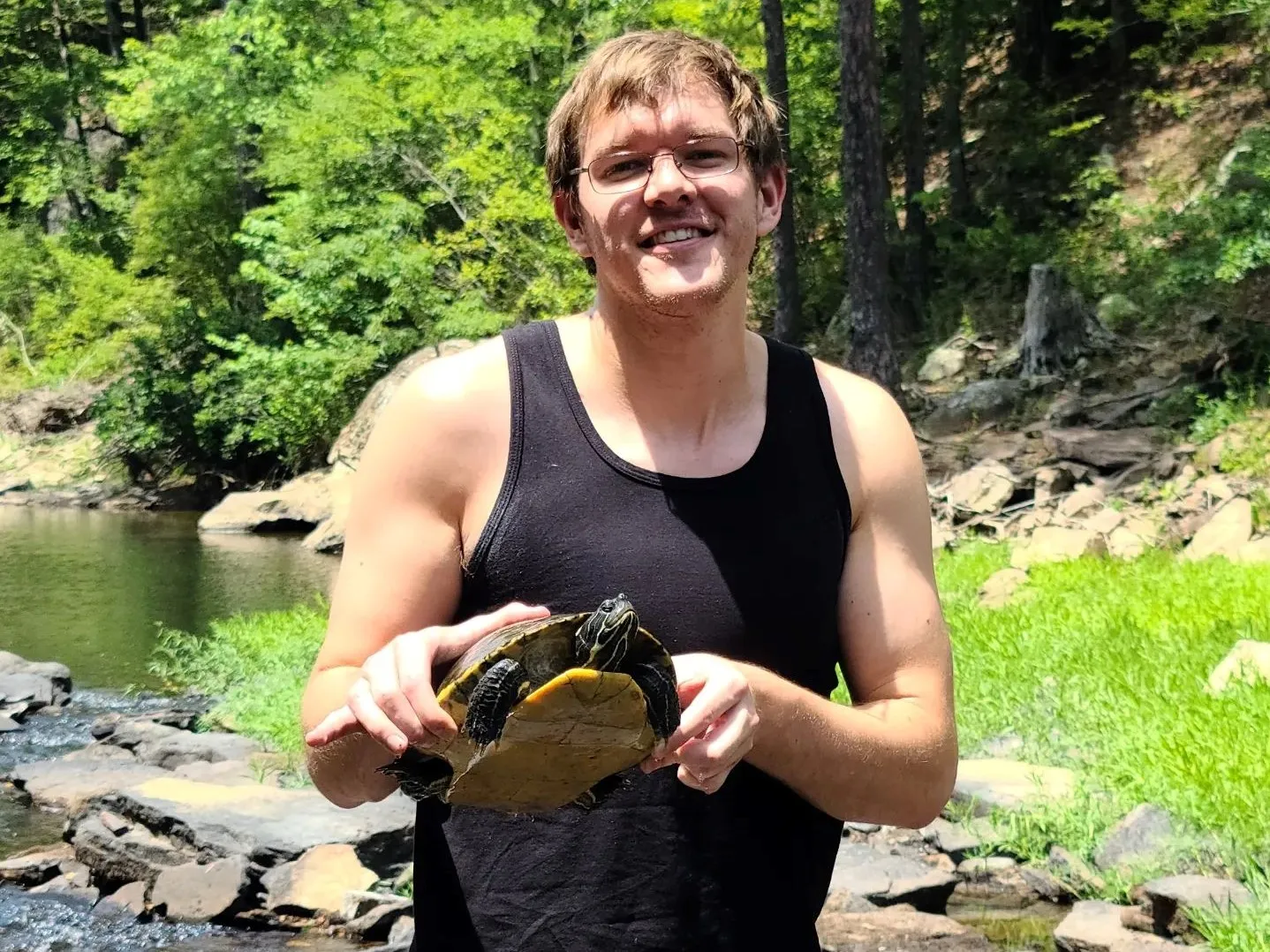 Wildlife
The Cadron Creek is home to countless species of animals. In early March 2023 we spotted a golden eagle and more than a dozen turkeys on the main road in our campground. That same day we also spotted a family of otters by the water. It's important we protect these noble creatures. So please help us keep their habitat safe and leave the park free of trash like you found it.
The Cadron offers more days of swimming, wading, splashing, and cool water fun -- when the paddling ends the swimming and fishing begins. Every child should have the chance to go creekin'... So whether just for an afternoon or for multiple days we offer several family-friendly activities.
Be sure to check back and get more information on special events like our 4th of July fireworks show and our haunted trail.