The Cadron Creek Canoeing and Kayaking Guide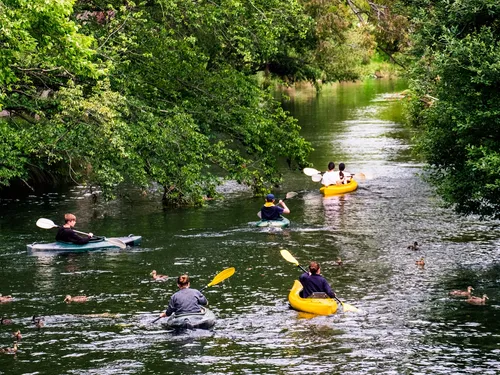 Candron Creek Water Level
The Cadron Creek is best experienced between 2 and 5 feet according to the gage on the USGS website. If the water is too high or too low, we may need to cancel or reschedule your reservation. To see the current water level click below.
See Water Level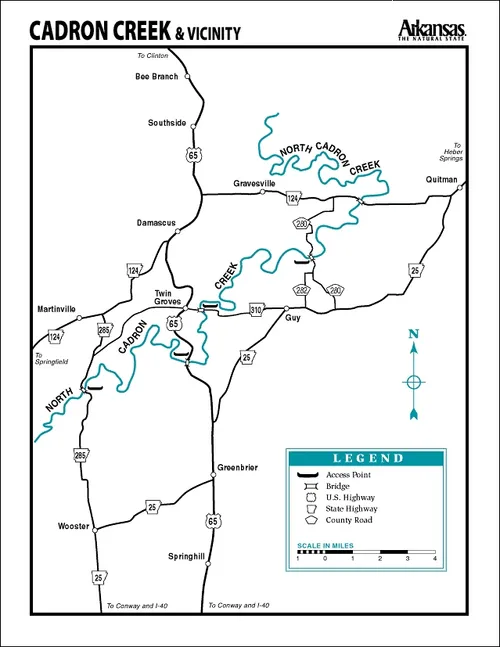 North Cadron Creek Map
More Info Soon
Big "B" Falls
The bluffs of Atoka Sandstone that border the Cadron give rise to hundreds of waterfalls and cascades. The "B Falls" can all be seen from the river -- especially during the winter when the trees are bare -- and provide paddlers on the Hartwick Mill Run one more special memory and an opportunity to shower. Big B Falls.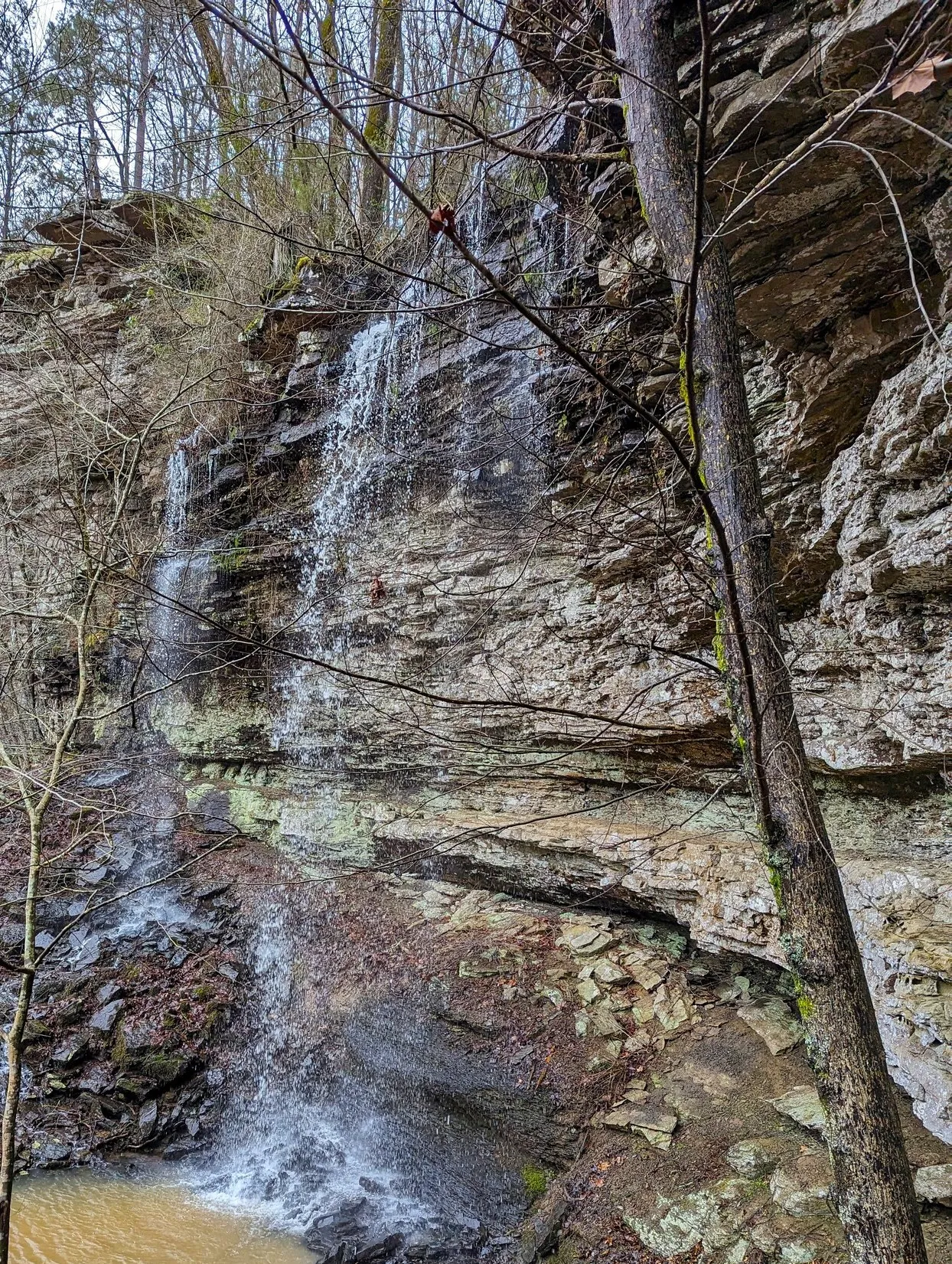 Little "B" Falls
He never wandered as far from home as his bigger sister...